It's the ultimate summer hairstyle that takes you from the office to happy hour or the gym to the beach, a cool braid will never let you down. Let's be honest though, can you create one of these luxurious looks without a visit to the stylist?
I searched Pinterest for hairstyle tutorials that were beautiful and easy for me to do in a pinch. I found a lot of different looks that could help me get out of this ponytail rut. A blog called "Twist My Pretty" posted this gorgeous style with a tutorial.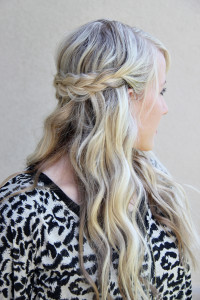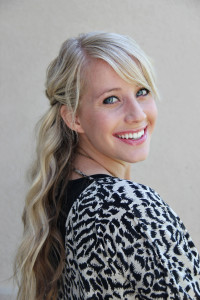 The blogger says, "This is probably the prettiest hairstyle I've ever had the pleasure of meeting.  Not only is it simply gorgeous, but it's incredibly easy.  I learned a new technique on getting braids to look fuller, so make sure you checkout the video tutorial.  You're just going to die!"
I can do a single braid in a snap, but can I pull off the "Braided Crown"?
I watched this tutorial, followed her the step-by-step directions… and…It's not perfection, but for my first time… I think it turned out fabulous! DID I MENTION IT ONLY TOOK ME ABOUT 45 SECONDS?!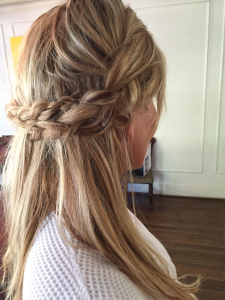 Ladies, this is a hairstyle anyone could tackle, and it's perfect for medium/long hair.
So, without further a-do… This is a PIN-IT!
Check out Twist Me Pretty's blog for other glamorous styles that can take your hair from boring to daring. Braid on, gals!