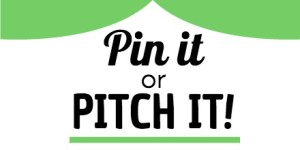 If you're having a party or simply searching for a dish for dinner, Pinterest is a great platform to find the perfect recipe. I pin 10 or 15 recipes every time I log-on the addictive site and RARELY go back and actually make any of these dishes. Not any more! I decided to bite the bullet and whip up one of these summer salads.
Like a lot of busy-home-chefs out there, I tend to choose the recipes that are quick, healthy and requires minimal or no cooking. I found a Cucumber, Avocado and Feta Salad recipe from a blog called "Two Peas and Their Pod". It has few ingredients, it's healthy, and it's supposed to taste like summer. Let's do this.
What You Need:
 • 1 large, seedless cucumber
• 3 large avocados
• Juice of 1 lemon
• ⅓ cup crumbled feta cheese
• 1 Tbsp finely chopped fresh dill
• Salt and black pepper
Stir together chopped cucumber, avocado, feta cheese, fresh lemon juice and dill. Season with salt and pepper and voila!
Now for the fun part, the taste test. This salad is delicious! The flavors are bold and tangy; it's a perfect mid-afternoon snack or side dish. Best part? It only took me 5 minutes to make!
Cue the fireworks, alert the press,
the Cucumber, Avocado and Feta Salad is a…
"Pin It"!
Click here to find the full recipe from Two Peas and Their Pod". Enjoy!