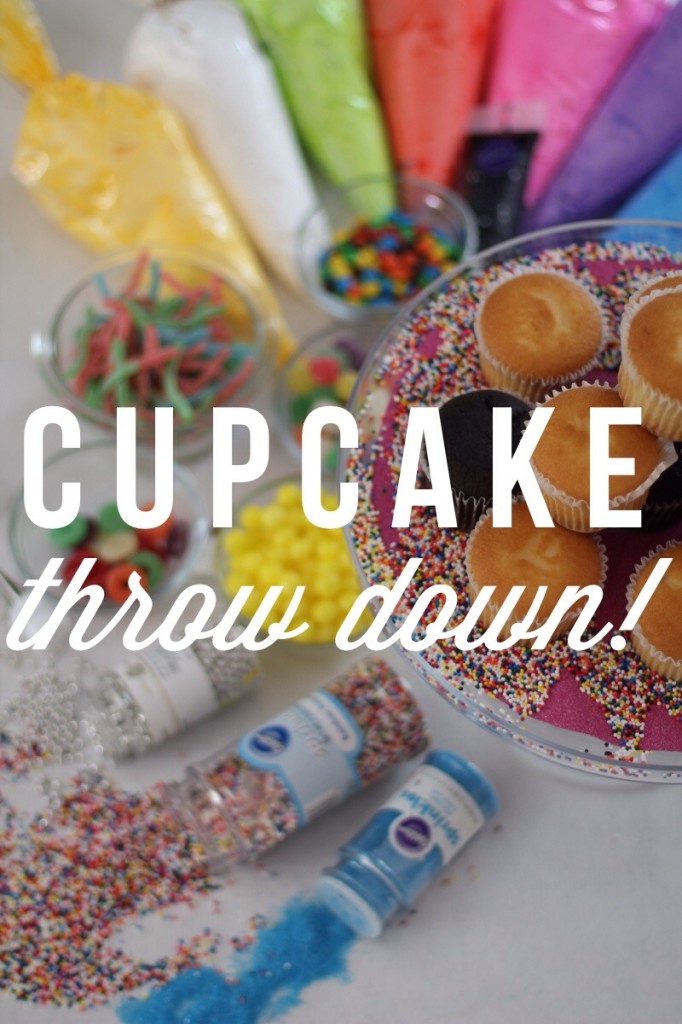 Looking for a fun, easy creative party idea? Or just a fun activity to relieve boredom?
How about a Cupcake Throw Down?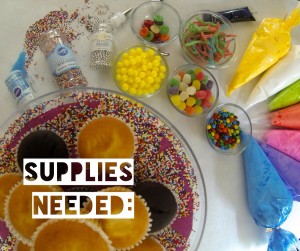 Recently, my daughter brought some friends home from college and we had the best time with this creative competition!  Since then, I have done it with my entire family ranging from ages 2-80 and EVERYONE loved it!
This was spur of the moment so, I didn't have much time to prepare (besides, with house guests I wasn't in the mood for the baking mess). So, I called the bakery at our local grocery story and ordered six colors of a bagged icing, two dozen un-iced cupcakes, sprinkles and candies for an extra creative touch. Total cost was just $40.00.  If you have an inner Martha Stewart, make the cupcakes and icing yourself for a fraction of the cost.
I spread out newspaper and let the fun begin!  We set the timer for 30 minutes and they actually wanted more time… after 45 mins, I came in and judged each category and also awarded the "Best in Show."  But you could post pics or send them so someone else to get a completely unbiased judge.  The girls each had six cupcakes to work with and there were four categories in the competition.
1. A flower cupcake
2. An animal cupcake
3. School spirit cupcake
5. free style cupcake (anything goes!)
You could include any category you want, sports, favorite characters, TV, movie or holiday themes, the sky is the limit!
We had icing left over and it will keep for 6 weeks so you can save and repeat on a rainy day!
*If you want the fancy tips you can get couplings and tips at a craft store and have the bakery put them on your icing bags.  You usually need to give them to the bakery ahead of time and order 24 hours in advance  (some bakeries will make it on the spot).
So, what are you waiting for? Let the Throw Down Begin!!!!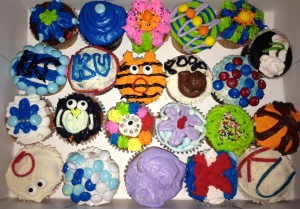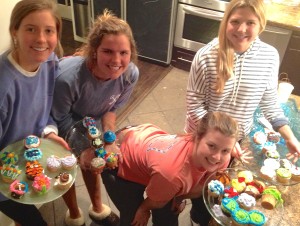 Send me pics of your creations!